Work Volunteers Perform for the Park
In August of 2009, community members appeared at a State legislative hearing because many State Parks were being considered for closure due to budget problems. During the hearing, community members committed to establishing a Volunteer Program to operate the Santa Susana Pass State Historic Park for the State. State Park personnel train all the volunteers. To date, three successful Volunteer Programs are operating within the SSPSHP:

Interpretive Hikes

: Hikes are scheduled on a regular basis on the weekends. During the winter and spring (October – April), hikes are scheduled in the mornings.

During the summer months we enjoy sunset picnics (May – September). Interpretive hikes are educational – hike leaders teach about local flora and fauna, and educate about the rich local history.
We welcome the public to join our nature hikes that are hosted by our volunteers – see the hikes page at http://ssmpa.com or see the events page on Facebook by searching for Friends of the Santa Susana Mountains Park.
Daily Park Observers

:

Park Observers walk the park and monitor and report any inappropriate activity that they find to the Park Ranger.

Monthly Graffiti Squad

: The SSPSHP runs an active graffiti removal program.
Today the SSPSHP is once again facing threat of closure from the State of California. In response, the Foundation has amended its articles of incorporation and bylaws to enable the Foundation to operate the SSPSHP if closure should occur. Recent legislation has been approved which will allow qualified non-profits such as the Foundation (after appropriate applications and approvals from the State) to operate State Parks that are slated for closure.
To make a donation to support the Santa Susana Pass State Historic Park, you may do so using PayPal (click on Donate button below). Thank you!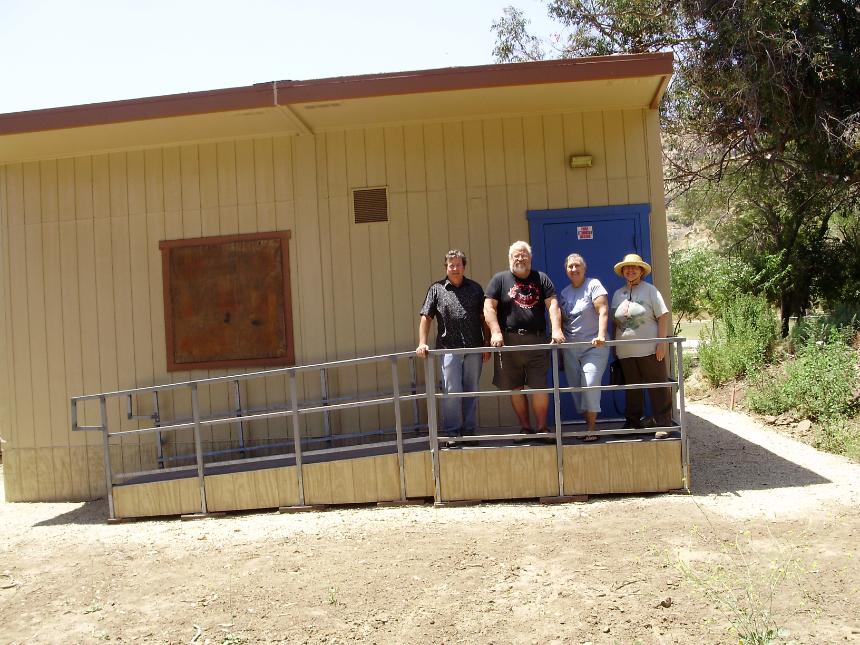 This facility is expected to serve as the Volunteer Center for the Santa Susana Pass State Historic Park in the future.